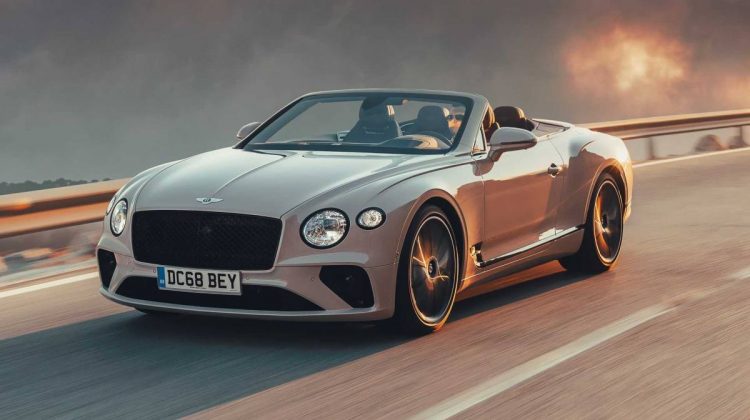 Are You Ready For The Tweed Fabric Top Styling Of 2020 Bentley Continental Gt Convertible?
Are you ready for the new Bentley Continental GT Convertible? The new model comes with an extra touch of classic British style, with a new tweed roof option for the posh grand tourer. It's available with a palette of 45 body colors, giving buyers a chance to find a combination to match their personal style.
To come up with the look, the automaker's styling team went through the archive of previously available materials. Unfortunately, when Bentley Color and Trim Designer Cathy Bass discovered the perfect fabric it wasn't right for the new Continental GTC. 
The world's finest tweed comes from Scotland and Ireland, where the tough, thick wool has warmed both working and wealthy classes for centuries. While impressively wind and water resistant, tweed doesn't sport the same durability for a car's roof as it does woven into a cap. But Bentley wanted the look for its Continental GT convertible, and what Bentley wants in a fabric top, Bentley gets from the Boston suburb of Acton, Massachusetts.
From there, the company worked to replicate the classic material but in modern standards. The roof appears dark beige from a distance but reveals a two-tone appearance in the weave when people step closer. 
The tweed roof has the same performance as the other available tops for the convertible, including burgundy and black choices. The top deploys or stows in 19 seconds and works at up to 30 miles per hour (50 kilometers per hour).
The Continental GTC is available with a 4.0-liter twin-turbo V8 making 542 horsepower (404 kilowatts) and 568 pound-feet (770 Newton-meters) of torque that gets the droptop to 60 miles per hour (96 kilometers per hour) in 3.9 seconds. The other option is 6.0-liter twin-turbo W12 that offers 626 hp (467 kW) and 664 lb-ft (900 Nm) and reaches 60 mph in 3.7 seconds.
Are you a Bentley lover? Own your own luxury car. Reach out to us and we will do the rest!