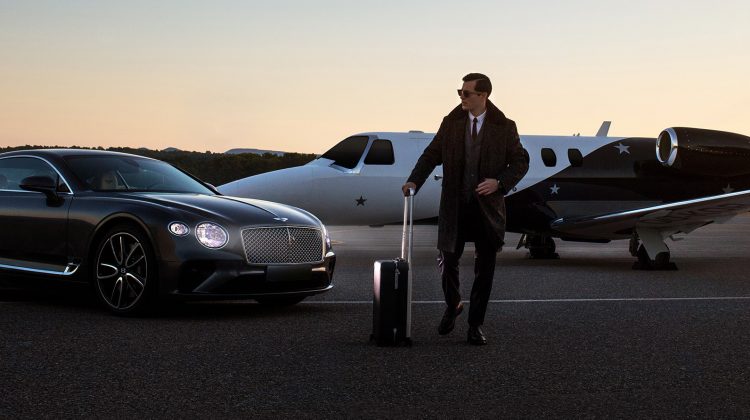 Luxury Or Nothing With Bentley Continental GT
Luxury with Bentley is the ultimate pleasure
The Bentley Continental GT has consistently held a high standing in our affections here in the UAE. Through years of having a liking for everything bigger, faster, noble and stylish, the people here believe that they have a secret developed taste in Bentley; that they are as yet undiscovered automobile connoisseurs capable of recognizing this model for the feat of engineering it is.
We were introduced to the GT way back in 2008 where it was love at first drive. Over the years it has been updated and finessed to the high-sheen, elegant touring car you see before you. Slightly edgier than just over a decade ago, with a more angular back end for example, the Continental GT has evolved into a refined all-rounder. 
'Fast and big' these are the two adjectives which leap to mind when picturing a Bentley and that is what you get with this one even if it is effectively a two-seater. A meaty six-litre twin turbo-charged W12 engine up front delivers that sublime 626hp allowing the car to effortlessly glide along in typical regal fashion. Such capacity dictates, however, when you want to get nippy the vehicle can willingly oblige. 0-100km/h takes a mere 3.7 seconds. Given the GT weighs over 2.2 metric tonnes this takes some doing. A top speed of 333km/h should never be reached, but while flying without the slightest vibration in the cabin, you realise it is easily achievable.

We could never accuse previous GT incarnations of being immature, although we believe the first one we ever sat in came preloaded with an all red interior. The two-tone hand-stitched upholstery appears to be the modus operandi these days and we love it. After emerging from the stupor that trademark new Bentley smell invokes, and making sure the Breitling central column clock has the right time, we surveyed our new manor. A beautiful mélange of matched grain wood, sumptuous curves and vintage air vents; the cockpit evokes a perfect melody of motoring, nautical and aviation style highlights – essentials for a classic.
What do you think? Low to the road, that much power at your disposal, a large luxurious cabin, air suspension and 21-inch wheels will forever equal a magic ride in our book. Yet you will consistently come away with a lust for that acceleration. Jam the gas pedal down and watch the car seamlessly work its way through the eight-speed dual-clutch transmission to get you up to your desired pace with next to no effort. It is astounding each and every time.
Looking to own one? Reach out to us to discuss the particulars.
One response to "Luxury Or Nothing With Bentley Continental GT"