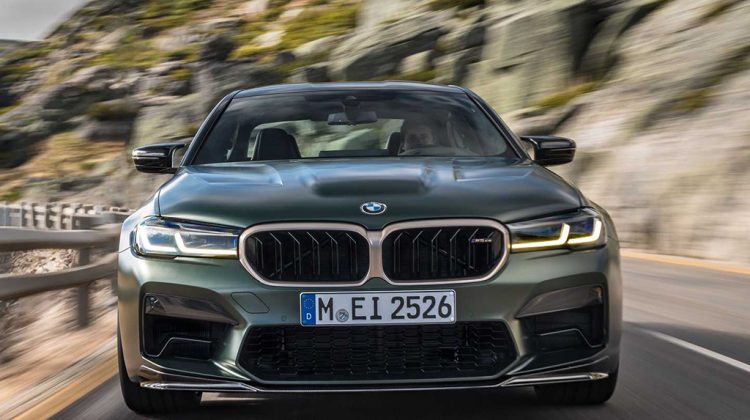 What's new with 2022 BMW M5 CS the Super Sedan
The formula for all BMW CS cars starts with a diet. The 2022 BMW M5 CS is 104 kg lighter than the regular model, thanks to the excessive use of carbon-fibre reinforced plastic for the bonnet, front splitter, mirror caps, engine cover, rear spoiler and rear diffuser. Inside, carbon fibre can be spotted on the M Carbon seats. The rear bench is swapped for yet another pair of captain seats, separated by a prominent centre console. There is a fixed armrest up front, replacing the opening type, saving some pounds in the process. The infotainment duties are handled by a 12.3-inch touchscreen system.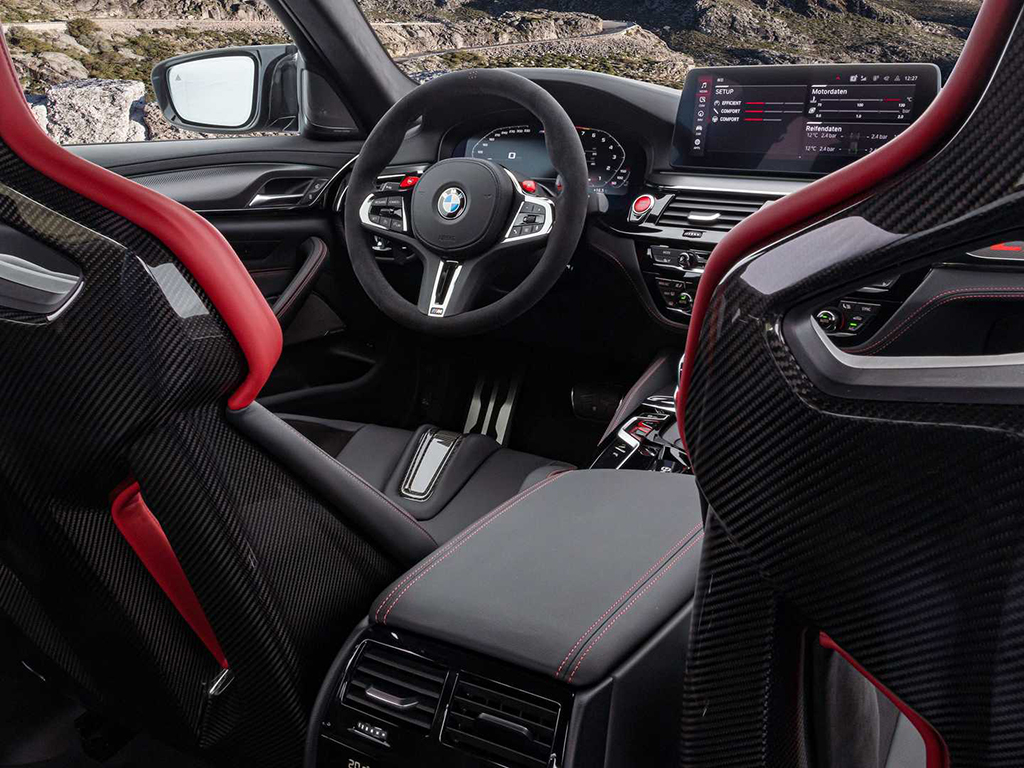 The BMW M5 has always been considered as the benchmark for high-end sports sedans. Back in June 2020, BMW updated the M5, and while it hasn't made much of a splash, but the more hardcore M5 CS is upping the ante, with even more performance and less bulk to lug around.
The next key area of improvement is the engine bay where the 2022 M5 CS houses the most powerful M engine ever. The twin-turbo 4.4-litre V8 is fettled with to produce 626 hp. This is then handled by an eight-speed gearbox and the xDrive all-wheel-drive system with a rearward bias. With all these improvements, the 2022 M5 CS rushes from 0 to 100 kph in just a smidgen over 3 seconds. The top speed is 306 kph, the same as a regular M5 if there is anything regular about a four-door sedan keeping up with hypercars on the track.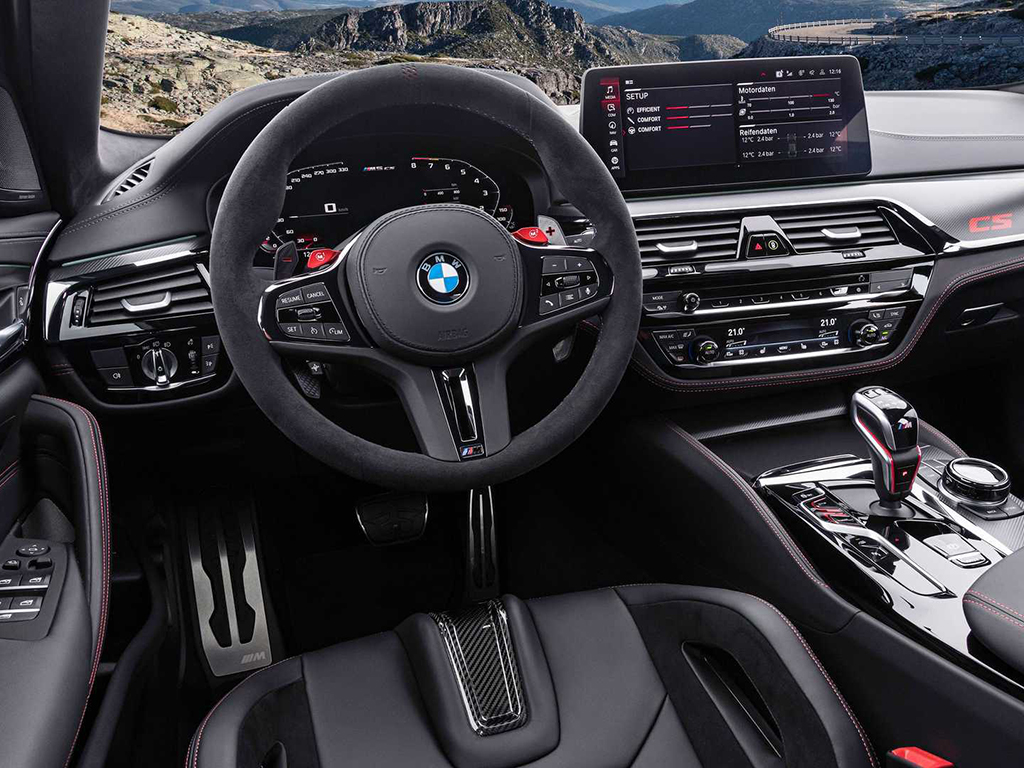 It will never be a proper CS model if it doesn't change directions like a gazelle. The BMW M5 chassis is a pretty solid base to start with, yet, BMW has tweaked it further with returned bearing springs and updated dampers to cope with the lighter body weight. The special 20-inch wheels finished in gold are shod with sticky Pirelli P Zero Corsa tyres for optimum grip.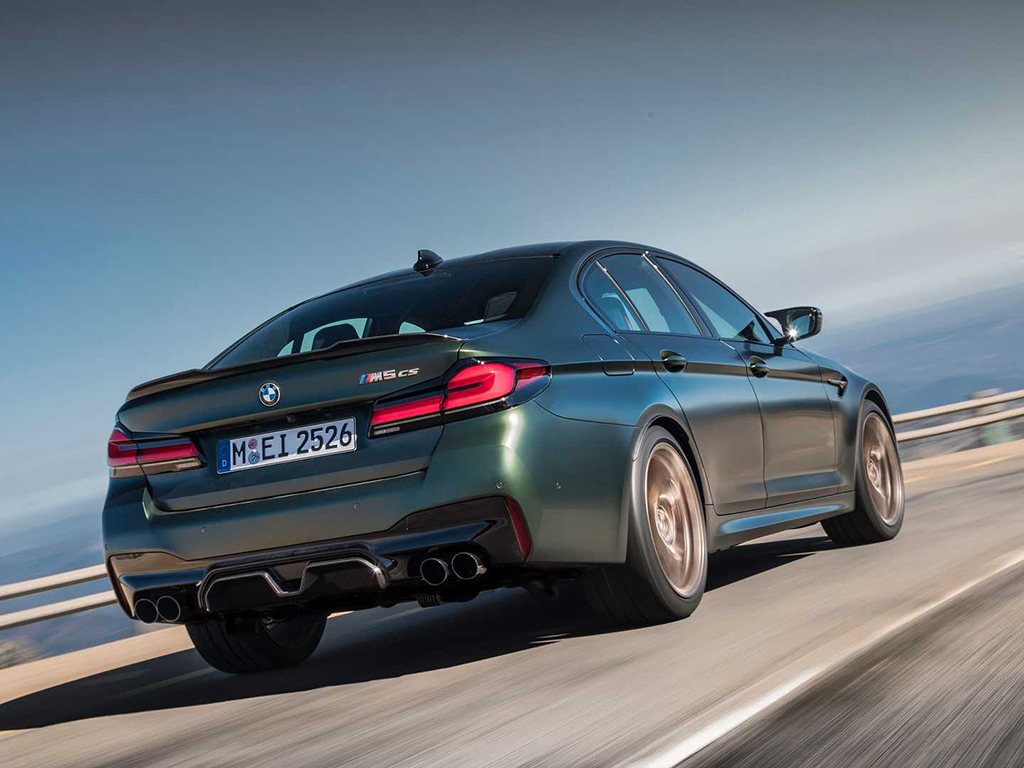 The 2022 BMW M5 CS will be offered only for a year as a limited edition model. Expect prices to be north of Dhs 700,000 in the UAE.
credits: https://www.drivearabia.com/