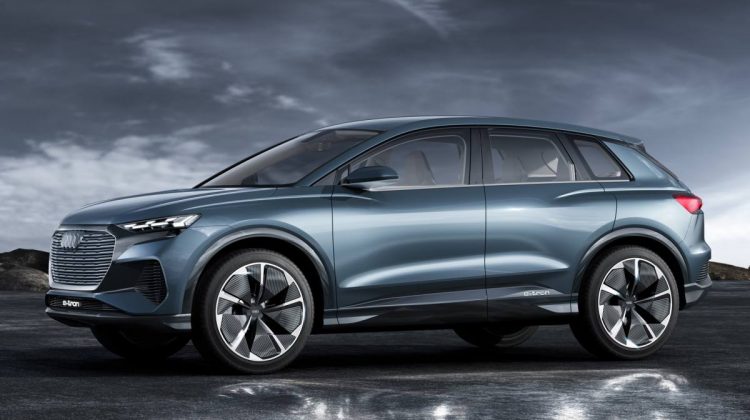 2022 Audi Q4 E-Tron is On The Way To Rule The Electric SUV Market
Audi's upcoming Q4 E-Tron has been spotted again.
Audi will reveal the Q4 E-Tron early next year, meaning we'll likely see it start sales in the United States as a 2022 model. A more coupe-like version dubbed the Q4 Sportback E-Tron is also coming—a prototype for this is also out testing.
The Q4 E-Tron is essentially Audi's take on the Volkswagen ID.4 which was revealed in September and due on sale early next year as a 2021 model. Both vehicles are based on Volkswagen Group's MEB platform for high-volume electric cars. The platform features a battery in the floor and the ability to house motors at each axle.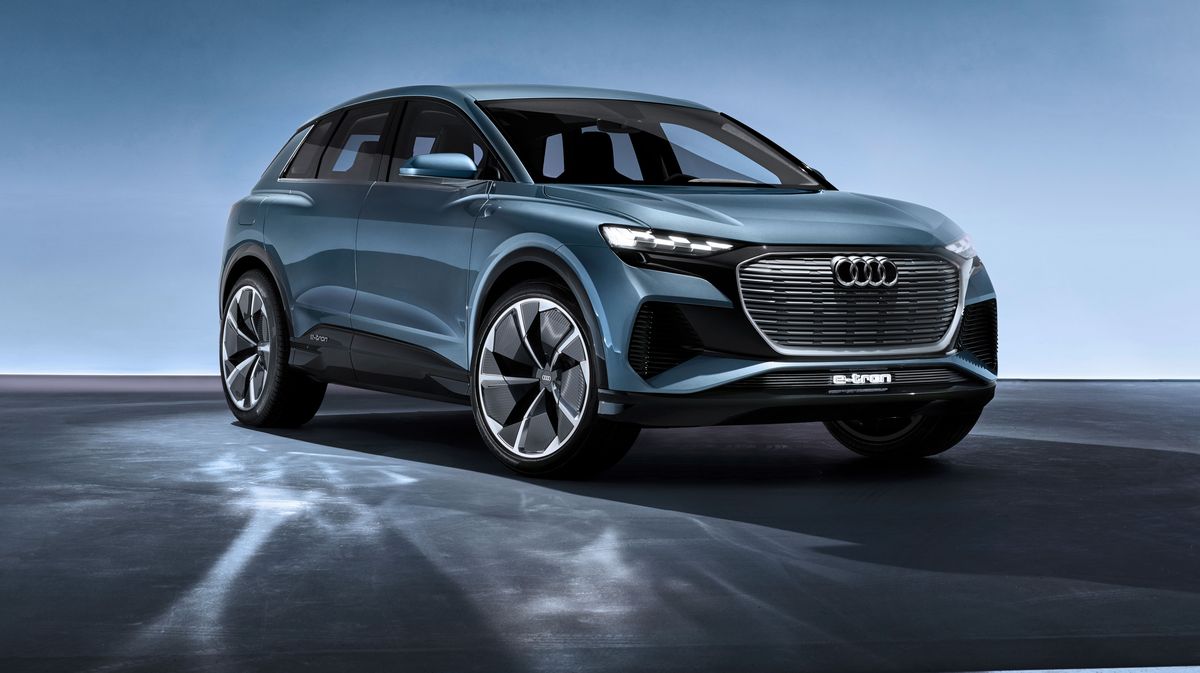 In the ID.4, and likely this Q4 E-Tron, an 82-kilowatt-hour battery is fitted as standard. The battery powers either a motor at the rear axle or motors at both axles in the ID.4, with the dual-motor setup good for 302 horsepower.
The Q4 E-Tron is likely to launch with the dual-motor setup as standard. Expect 0-60 mph acceleration in around 6.0 seconds, a governed top speed of 111 mph, and a range of over 200 miles. Audi is also likely to develop a spicier Q4 E-Tron S with even more oomph at some point.
Engine, Transmission, and Performance
With an electric motor powering each axle, the all-wheel drive Q4 e-tron makes a stout 300 horsepower. The result is a claimed zero-to-60-time of 6.3 seconds. That's not as quick as the gasoline-powered Audi Q5 SUV, but it's still brisk compared with other compact luxury crossovers. An adaptive suspension should keep the ride smooth, but since the Q4 e-tron is still a concept car, we haven't had the chance to drive it to evaluate its ride and handling.
Range, Charging, and Battery Life
The Q4 e-tron's 82.0-kWh battery pack has a target range of 280 miles. This is pre-EPA testing so expect that number to change once the crossover goes on sale. The vehicle supports charging up to 125-kW and, according to Audi, the state-of-charge can hit 80 percent in about 30 minutes.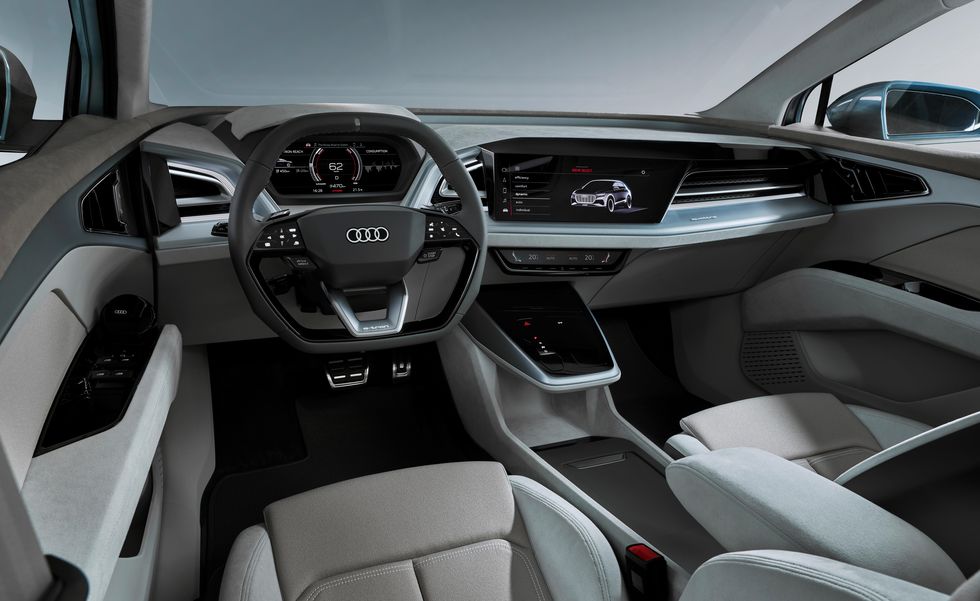 The 109.1-inch wheelbase allows for a generous interior that belies the compact exterior dimensions.
The interior is a technological showcase of all of Audi's latest and greatest gadgets. A digital gauge display is standard, and a large infotainment touchscreen is angled toward the driver for easier access to its various menus and features. The Q4 e-tron concept is strictly a four-seater, with front and rear bucket seats covered in faux-suede upholstery with metal e-tron–branded detailing under the headrests. Interior space should be about the same as the gas-powered Q5, which is plenty roomy for four adults and their cargo.