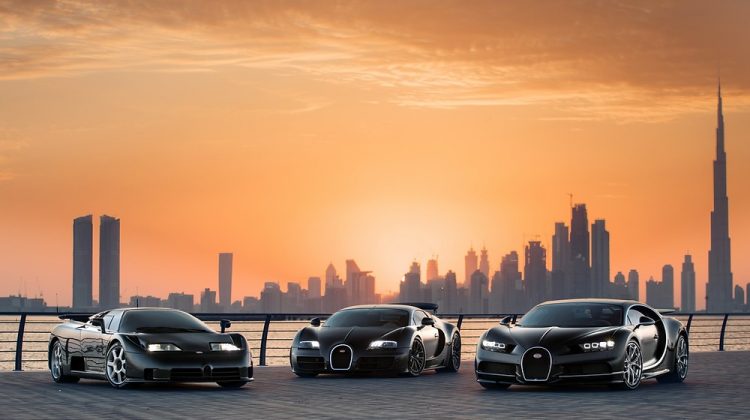 Top 10 Luxury and Sports Cars Available in Dubai, UAE
Dubai is one of the richest cities in the world, citing its success to the large reservoirs of oil present within its perimeters. Within just a couple of decades, Dubai has transformed itself from an oasis in the middle of the desert to one of the most advanced and modern cities in the world. Boosting the tallest building in the world as well as the largest artificial island, Dubai is simply a land of extremes! Once you make your way to the heart of the city, you will be greeted with some of the coolest super cars in the world; coz how else will you display your wealth in a city that is known for its riches? However, it does not end here! These cars are not only expensive but are also tricked out to the max in order to stand out more in the crowd. Let's face it – you walking down the road on your way to the supermarket when you pass by an Aventador is cool, but it no longer stays cool if you are surrounded by another 10 of them. That's how popular these super cars in Dubai are! Therefore, Auto Deals wish to take the time out to show top 10 Dubai luxury and super cars models out here for your benefit! You know, just in case you wake up one day and suddenly want to own a Ferrari!
---
Lamborghini Aventador
You knew this was going to be on the list! Launched in 2011 as the successor to the massively popular Lamborghini Murciélago, the Aventador is one of the most popular supercars in the world! It is actually hard to name a celebrity who doesn't own one of these and that's probably for good reason! Similar to other Lamborghini models, the Aventador is also named after a fighting bull and continues the tradition of its two-seater, mid-engine sports car. Production of the car was limited to 4000 vehicles but Lamborghini reported in late 2015 that they had already reached the milestone of 5000 cars. If you take a stroll in front of the Dubai mall during a Friday evening, you are bound to catch one of these beasts too, making rounds across the neighborhood.
---
2.  Rolls Royce Cullinan
The Rolls-Royce Cullinan is a full-sized luxury sport utility vehicle (SUV) produced by Rolls-Royce Motor Cars.Even during the time between Rolls-Royce's 1904 founding and its involvement in conflict, its vehicles often functioned as what would now be called SUVs. They had to be luxurious and reliable but were expected to deliver those attributes on often appalling 'road' surfaces.Fitted with shooting brake bodies, they also provided motorized support for the many off-road activities of the privileged. European aristocracy needed ground clearance and roomy cabins for hunting excursions and one Indian maharajah later ordered his 1925 Phantom with taller wheels, searchlights and an elephant gun mounted on the rear bumper. So Rolls Royce Cullinan will be having its strongest position in the hearts of luxury car lovers.
---
3. Bugatti Chiron 
The CHIRON is the fastest, most powerful, and exclusive production super sports car in BUGATTI's history. Its sophisticated design, innovative technology, and iconic, performance-oriented form make it a unique masterpiece of art, form and technique, that pushes boundaries beyond imagination.BUGATTI owes its distinctive character to a family of artists and engineers, and has always strived to offer the extraordinary, the unrivalled, the best. Every element of the CHIRON is a combination of reminiscence to its history and the most innovative technology. The result is a unique creation of enduring value, and breathtaking automotive accomplishment.
Some versions under CHIRON
CHIRON
CHIRON SPORT
CHIRON PUR SPORT
CHIRON SPORT 110 ANS
CHRIRON SUPER SPORT 300+
---
4. Porsche 918 Spyder
Successor to the legendary Porsche Carrera GT, the Porsche 918 Spyder is a mid-engine plug-in hybrid sports car powered by a naturally aspirated 4.6 L V8 engine that is capable of producing 447 kW at 8,700 rpm. Two electric motors also power the vehicle alongside the main engine producing an additional 210 kW. First produced as a limited edition model in 2013, Porsche finally gave in to customer demands and started producing the car commercially for all markets in 2015. Dubai car owners are especially drawn towards this car for its sleek design and commendable mileage.
---
 5. Nissan GT-R
The Nissan GT-R line of cars first debuted in the year 2007 as a direct successor to the Nissan Skyline GT-R series. It was extremely well received by fans and critics alike cementing its position in the global supercar market. The Nissan GT-R is powered by the VR38DETT V6 engine which is a 3,799 cc DOHC V6 beast. It can achieve a top speed of 196 mph with 0-60 in just 3.2 seconds. The model is extremely popular among car-modders in Dubai who like to trick their car out to its limits. It is known for its bold design and reliability, both of which help drive the sales of this model.
---
6. FERRARI LAFERRARI APERTA
Ferrari Laferrai Aperta was launched to mark the 70th anniversary of the company. This is an open air "spider" version of the La Ferari, however it retains all of the other characteristics of the coupe.  This model is one of the most high performance and efficient Ferrari to be ever built. This beast accelerates from 0-60 mph in less than 3 seconds and can reach up-to a maximum of 217 mph.
---
7. Mercedes-Benz SLS AMG
Gull-wing doors aren't usually thought of as an essential feature on police cars, but the Dubai Police's use of the SLS AMG might make other departments reconsider. but trick doors aren't the big Mercedes' only party trick: with a 6.3 liter, 539 horsepower V8, taking the car from zero-to-60 in 3.6 seconds, the SLS AMG is one of the most no-nonsense supercars in the world.
---
8. BMW i8
The i8 is the newest addition to the Dubai fleet, and since its introduction in 2014, the futuristic BMW has been hailed as the future of supercars. With its mid-mounted three-cylinder engine connected to two electric motors generating 357 horsepower, the i8 goes from zero-to-60 in 4.2 seconds, on its way to an electronically limited top speed of 155 miles per hour. Compared to some of Dubai's other supercars, it's nice to see this sensible car – the i8's 76 miles per gallon  should help the department cut down on fuel costs.
---
9. Bentley Bentayga
The new Bentayga stunningly embraces Bentley's modern design language. From a bold, new exterior, to an exquisitely enhanced cabin that highlights Bentley's revered craftsmanship, the new Bentayga makes a clear statement of intent: this is a true luxury SUV designed to inspire extraordinary journeys.
---
10. McLaren 620R
To be built in an extremely limited edition of just 350 units, the McLaren 620R is essentially the road-going version of the McLaren 570S GT4 race car, the most winningest McLaren in every championship it has competed in since it was launched in 2017.